Sovereign Builders is proudly partnered with Sinai Finance Group, a boutique finance broking firm specializing in Residential, Commercial and Asset Finance Solutions.
We can personally recommend the expert financial advisors at Sinai, whose integrity, honesty and credibility speak for itself.
Sinai can assist with any of the following financial services: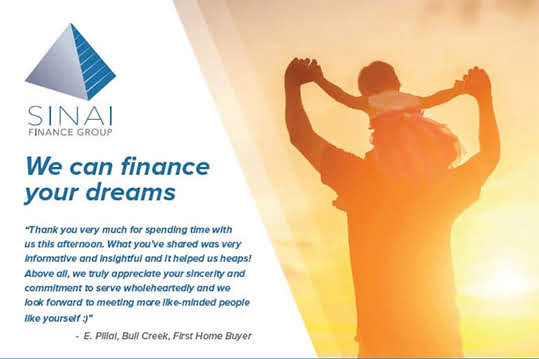 Download the SINAI Finance Group Brochure, visit the Sinai Website or
give them a call to chat through your financial situation +61 8 6312 0624.
Quest – Financial Advisory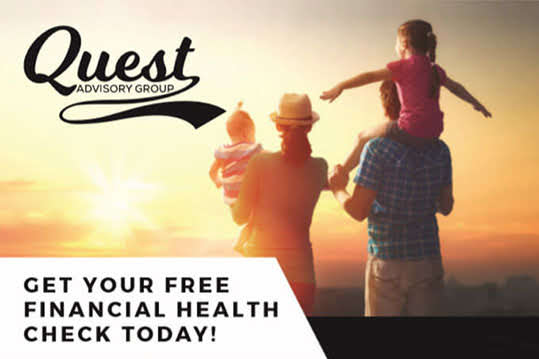 Quest Advisory Group is a privately owned financial planning firm based in Perth, founded on the premise of building long-term relationships to create lasting wealth for our clients.
Importantly, they are not owned by banks or financial institutions, meaning they can consider all options from all investment providers and deliver the best advice to their clients, designed specifically for their needs.
Combined with their deep insight and many years of experience, they offer a superior service and truly valuable advice.
Quest Advisory Group specialise in :
Their clients regularly comment on Quests in depth knowledge of the finance sector, and they are often complimented on the commitment to their client service.
Quests approachable, expert consultants are available to help you and go the extra distance to make sure you understand all your options, with the care and advice you need to make the right decisions for you and your family.
Get in touch with Quest today! Visti their website or give them a call on 1300 120 455.
We had known of Sovereign for years but when we came to build with them, they exceeded our expectations.
Mark and Alana Dowley
We had some very specific expectations and some of the elements of the build were fairly unique. Sovereign work swiftly with pl...
John and Paola Di Perna
If you want to be understood, valued and respected regardless of what wild ideas you have of your future home, you need not go ...
Lucy Mwangi
The projects have been built ahead of schedule with very few variations. We enjoy being able to deal directly with the owners o...
James Groom
​So I would like to congratulate the Sovereign Team for their amazing effort. Thank you so much from the bottom of my heart. I'...
Norman Deng
We definitely would recommend other investors (both local and foreign) to build their projects with Sovereign Building Company.
Clinton Deng
We look forward to this project with confidence in you ability to again achieving a fantastic result.
The Trainer Home
The speed of delivery has been impressive, and build quality is exceptional
Tony Black - Company Director