All developers know that the true success or failure of a property development project boils down to three simple letters: ROI. Property development is a business, and just like any business venture, it's about maximising your return on investment.
Calculating the ROI of a property development project can seem deceptively simple at first glance, but that doesn't mean that's the reality of the situation. Because we're one of Perth's most experienced property development builders, we understand how to properly calculate the real ROI of your projects.
We also know how to take the necessary steps to ensure that you receive the best return possible. Make sure you check out the rest of this blog if you want to ensure the best possible ROI on your next property development project.
The Formula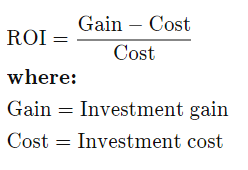 As we mentioned before, the formula that developers use for calculating ROI is not complicated. The problem is that real life is never as simple or elegant as a mathematical formula.
When it comes to property development, a number of variables including building expenses and methods of figuring leverage (the amount of money borrowed – with interest – to make the initial investment) come into play.
Complications In Calculating Your ROI
As a property developer, you need finance for your projects, and this is where complications in calculating your ROI can arise. If a property is refinanced or a second mortgage has been taken out, the increased fees and interest rates can impact your ROI.
In addition to this, increases in building costs, property taxes and utility rates also need to be accounted for.
More complex calculations may also be required for properties purchased with an adjustable rate mortgage.
Theoretical ROI Doesn't Necessarily Equal Profit
For developers to realize their ROI in actual cash profit, their development projects need to sell. The problem with this is that properties often sell at below their market value.
There are also costs associated with selling a real estate property including advertising fees and the commission paid to the real estate agent or broker.
This means that if you go into a development project with unrealistic expectations of your ROI and the current state of the real estate market, you can end up with a less than satisfactory result if your property doesn't sell for what you hoped it would.
Let Our Experience Work For You
At Sovereign, we have years of experience helping to deliver successful projects to developers all over the city. This experience means that we can help you make the right decisions and calculate a realistic ROI.
This means that you'll be able to better assess the viability of your projects and will be far less likely to be left disappointed and out of pocket after all of your hard work. Successful property development is all about knowing how to ask the right questions and make the right choices early on.
Get in touch with us today to find out more about booking your FREE project feasibility assessment.