Sovereign Building Company's terrace town houses have a unique yet modern design. Placed on narrow lots between five to seven meters, they meet all the current market trends, with public demand for an alternative and more affordable living solution. With comfortable living space and the capabilities of fitting up to three bedrooms and two bathrooms in our design, Sovereign Building Company client's love the room sizes, comfort, and the private terrace above the garage to entertain all year long and the modern elevation
Compact enough to make efficient use of a small footprint but spacious enough to give a feeling of relaxed luxury, this design is perfect for townhouse developers looking for a perfectly balanced design. Contact us today to start your custom home building journey.
A Unique affordable design with amazing space and…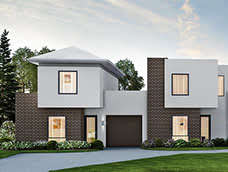 Unique design with modern twist
We had known of Sovereign for years but when we came to build with them, they exceeded our expectations.
Mark and Alana Dowley
We had some very specific expectations and some of the elements of the build were fairly unique. Sovereign work swiftly with pl...
John and Paola Di Perna
If you want to be understood, valued and respected regardless of what wild ideas you have of your future home, you need not go ...
Lucy Mwangi
The projects have been built ahead of schedule with very few variations. We enjoy being able to deal directly with the owners o...
James Groom
​So I would like to congratulate the Sovereign Team for their amazing effort. Thank you so much from the bottom of my heart. I'...
Norman Deng
We definitely would recommend other investors (both local and foreign) to build their projects with Sovereign Building Company.
Clinton Deng
We look forward to this project with confidence in you ability to again achieving a fantastic result.
The Trainer Home
The speed of delivery has been impressive, and build quality is exceptional
Tony Black - Company Director