Spacious, modern and luxurious, the use of natural wood and light tones throughout give this sprawling home a light, airy and open feel. As one of the leading double story home builders in Perth, there's no one better to build you the luxury home you've always wanted.
Get in touch
with us today!
This property has a number of unique features styles for…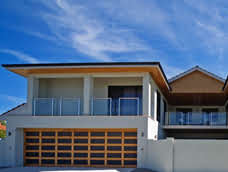 A modern home made timeless
Simply complete the form below and we will get back to you within 24 hours.
We had known of Sovereign for years but when we came to build with them, they exceeded our expectations.
Mark and Alana Dowley
We had some very specific expectations and some of the elements of the build were fairly unique. Sovereign work swiftly with pl...
John and Paola Di Perna
If you want to be understood, valued and respected regardless of what wild ideas you have of your future home, you need not go ...
Lucy Mwangi
The projects have been built ahead of schedule with very few variations. We enjoy being able to deal directly with the owners o...
James Groom
​So I would like to congratulate the Sovereign Team for their amazing effort. Thank you so much from the bottom of my heart. I'...
Norman Deng
We definitely would recommend other investors (both local and foreign) to build their projects with Sovereign Building Company.
Clinton Deng
We look forward to this project with confidence in you ability to again achieving a fantastic result.
The Trainer Home
The speed of delivery has been impressive, and build quality is exceptional
Tony Black - Company Director